Concession Machines are sure to be a hit at any party, church event or school festivals. We offer Concession Machine Rentals for any occasion! Whether its a hot summer party or an indoor event.
Popcorn Machine
Nothing attracts a crowd like the smell of freshly popped popcorn. A popcorn machine rental will bring a smile to everyone at your party or fundraiser. This popcorn machine rental is for a 6oz table top popcorn machine. We offer a 8oz pre-packaged bag of popcorn packs for use in our 6oz machine. The popcorn packs make using your popcorn machine rental easy. 30 servings are included with the rental. This is one of our most popular concession machine rentals.
Extra Popcorn kits and bags sold separately in servings packs of 30
30 servings includes sealed pre measured popcorn supplies and 30 1 oz popcorn bags.
Power requirements: dedicated 20-amp circuit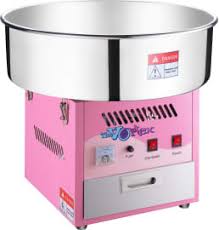 Cotton Candy Machine
Cotton candy is a treat that is loved by kids and adults alike! Your guests will be thrilled! This easy to use cotton candy machine will create the perfect end of party treat that will keep your guest talking for weeks. This cotton candy machine rental is for a table top only. Enough floss and cones supplied for 30 servings. This concession machine is a fan favorite.
Extra cotton candy kits and cones sold separately in servings packs of 30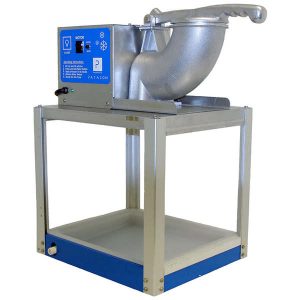 SnoCone Machine
The SnoCone Machine is a favorite in the hot summer days. Kids and adults can cool off with a wonderful tasting snocone. This snocone machine can shave 500 lbs of ice an hour! Great for fundraisers or a birthday party. Rental comes with enough syrup and cups for 30 servings.
uses standard ice cubes
ice not included
Extra cups and flavored syrup sold in 30 serving kits.
power requirements: dedicated 20-amp circuit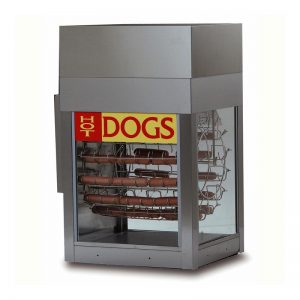 Hotdog Rotisserie
This Hot dog cooker make serving our favorite food quicker and easier. This Hot dog rotisserie will help you serve up hot and juicy franks at all sorts of events.
The Hot Dog Rotisserie cooks the hot dogs using a broiler effect. As the rotisserie turns, the hot dogs pass under the broiler. This unit will hold 56 hot dogs (8 per pound) and 26-30 hot dog buns in the top bun warmer. Cook time is approximately 20 minutes on high setting. Hot dogs must be fresh not frozen for best results. Easy to transport. This is a table top unit. Hot dogs will keep for hours on rotisserie if heat control is properly set.
*Not part of free Rental or Package Deal